Jump for Joy — You've Found the Last Toy You'll Ever Need
The Jungle Jumparoo is the playtime accessory that will have your kids putting down the iPad and tapping into their creativity. Our kid-safe trampoline isn't just a jumping toy, it's a complete imagination station that gives your children endless ways to play.

To you, it might look like just a trampoline. But to the kiddos, the jumping base, climbing bars, swing, and other fun accessories will make them feel like they're pillaging a pirate ship, visiting a magical castle, or taking a jungle safari. It's the open-ended toy you've always dreamed of. 
Fun for Kiddos. Peace of Mind for Parents.
Parents are understandably jumpy when it comes to the idea of trampolines, traditional trampolines cause over 100,000 injuries every year. But not Jungle Jumparoo — we're taking trampoline safety to new heights!

Say goodbye to the risk and jump into safer fun with our unique design that sits low to the ground and features a stabilizing base and sturdy metal bars. And did we mention no double bounce? Toddlers, big kids and parents can jump together with no fear of getting launched off.
A Complete Sensory Experience
jumping is exciting for kids and adults alike, but did you know it has health benefits, too? When children jump, they activate their vestibular system input, which helps control movement, balance, and body positioning awareness. Plus, have you ever seen a sad person jumping on a trampoline? We sure haven't! That's because trampolines are a great way to get endorphins flowing and help kids regulate their emotions.

Your kids will get endless fun while also soothing and stimulating their sensory systems and working through their feelings — what other toy can do that? Put the spring back in your child's step with the Jungle Jumparoo.


What our customers are saying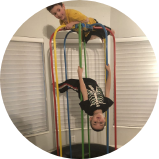 Let me start by saying I've wanted one of these for over four years, but it was never in the budget before. My sister-in-law has one and says her kids still play on theirs every single day. They keep theirs in the living room, haha! We originally bought this for…
- E.G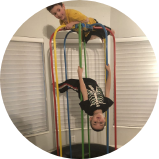 I was genuinely worried that I was going to spend all this money and this would be just a flash in the pan. But it's a month later and my kids still play almost every day on their jungle jumper. And they ask all the time "can we go jump?" It's truly worth every cent!
- K.B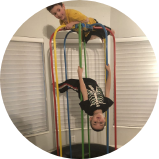 We got the Jungle Jumparoo for my 2-year-old's birthday, but the whole family has loved it. The girls (2 and 5) climb it, bounce on it, sit on it, walk around it (on the tire), hang from it, use the center as a ball pit, and use the entire thing with their imagination - fort, jail, castle, boat, bird cage, etc. They especially love that my husband and I can jump on it with them.
- S.M.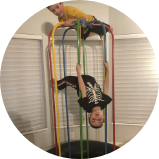 We put this together yesterday, and our son jumped for 2 hours straight!!! He loves it, and he's already made up some games to play on it with us. You might add to the directions that the innertube needs to be fully inflated to fit over the posts. :-)
Thank you for this wonderful activity.
- A.T.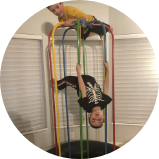 Six out of six grandchildren say "this is better than a trampoline."  It took our 7-year-old monkey (I mean grandson) about 15 minutes to figure out how to climb to the top.  We have a yard full of swings, climbing domes, slides, etc.  They all came in and raced to start jumping last time they visited.  This is a SOLID win for grandma and grandpa.
- S.P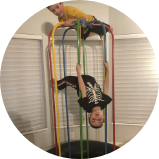 I knew I was going to put this inside, so I did not need the cover, but I bought it to make it look better, so it was colorful and not just a tube, and I'm so happy I did! It looks good and holds up very well, and I think it makes it easier for the kids to stand on as well. Kids love it.
- M.S
Join the fun on social!
As exciting as things are here, they are just as fun on our social media! Follow us to see the Jungle Jumparoo in action, participate in amazing giveaways, be inspired by the beauty of PLAY, and learn why jumping is great for building motor skills, working through big feelings, strengthening focus, and more.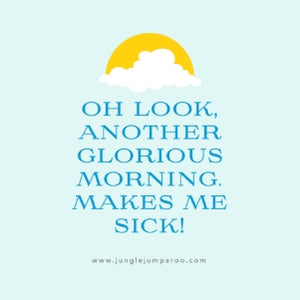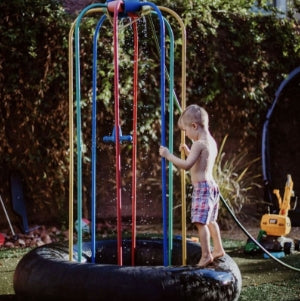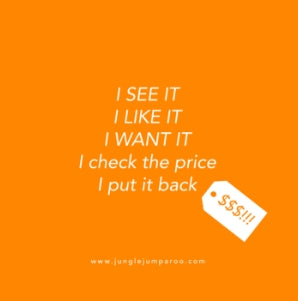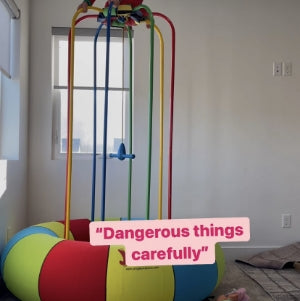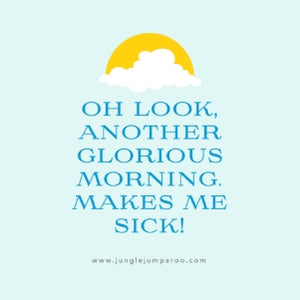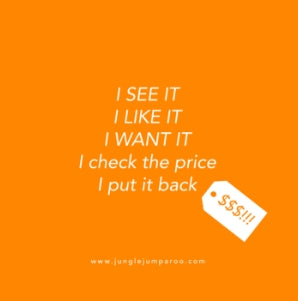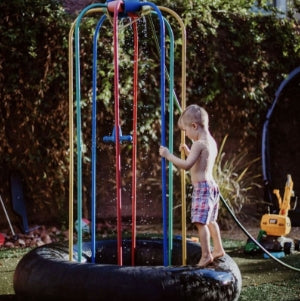 Bounce Over to Our Blog
Our blog features the latest news and highlights about Jungle Jumparoo, including fun ways to make the most of your jumping toy and more. Discover why families are jumping for joy over our Jumparoo. View the blogs below, then bounce over to the blog page to read other articles!
When shopping for a trampoline, safety should be your No. 1 priority. Read about the safer trampoline options here.
Read more
Toddler trampolines are a great outlet for your little ones when they have energy to burn. The Jungle Jumparoo is a safe indoor trampoline for todd...
Read more